Reasons for employers to provide learning opportunities.
The menopause is generally seen as a personal matter rather than an issue for employers, but it is increasingly acknowledged that supporting the health and wellbeing of the workforce is an investment that will pay off for the employer in all kinds of ways.  Any employee who feels their organisation is serious about supporting them is more likely be more engaged, more productive and more loyal. 10% of women leave their jobs because of their menopausal symptoms.
What if male and female managers were aware of how the menopause impacts the workforce? In research conducted by the British Menopause Society 47% of women surveyed, who are in employment and who needed to take a day off because of the menopause, said they would not feel comfortable disclosing the real reason to their employer or colleagues.
The single most impactful thing an organisation can do to support women on this issue is to provide useful information, advice and guidance to both men and women at all levels of the organisation.
Three Employee Benefits from learning about mental health, resilience and the menopause.
Be prepared
For younger women, simply having an idea of what to expect can be a huge benefit. Understanding the menopause before it starts can give them time to prepare. For one thing it would help with the anxiety that comes with not knowing what's happening or why it's happening.
Women already going through the menopause, when armed with accurate information, advice and guidance, will be much better placed to take control and manage symptoms.
Treatment Options
Knowing about options for treatments can make a huge difference and may come as a great relief for some women.
20% Sail through with hardly any symptoms
60% Have relatively minor and manageable symptoms
20% Have severe problems that can go on for years after menopause.
For around 20% of women there can be severe physical and psychological symptoms arising from the hormonal changes associated with the menopause. Night sweats and mood swings and aches and pains are some of the common ones but there are often complex issues that require medical intervention.
Take control
Menopause and Mental Health is a resilience issue. There are things you can do and choices you can make to adapt to the changes resulting from the menopause.  You can take steps to address symptoms and at the same time grasp the opportunities provided at this transitional time in a women's life. Understanding the extent to which you can take control is the essence of resilience.
What we mean by taking control is making choices about medial treatments such as HRT and other lifestyle options available. Taking time to ask questions such as:
What steps can I take to improve my mental, emotional and physical wellbeing?

Who do I need to speak to about the symptoms I am experiencing?

What changes can I make to the way I think and behave that will improve things for me and my loved ones?
Learning opportunities afforded by online learning can go a long way to help women answer these questions.
Online Learning – Well informed people tend to make well informed decisions.
Embrace have developed a useful e-learning course where learners will be able to:
List common symptoms and apply guidance on how to respond to them

Take steps to adapt to changes in the mind and body brought on by the menopause

Describe the links between mental health and the menopause

Describe the basic changes brought on by perimenopause and menopause

Describe treatments available for women going through the menopause

Make a judgement concerning the risk factors associated with Hormone Replacement Therapy HRT
For more information contact James Clarke james.clarke@embraceresilience.com
Tel: 0161 928 9987
Here is a list of trusted sources of information:
The British Menopause Society   https://thebms.org.uk/
The NHSÂ  https://www.nhs.uk/conditions/menopause/
NICE Guidance on the Menopause https://www.nice.org.uk/guidance/NG23Â Â 
https://embraceresilience.com/wp-content/uploads/2021/07/embraceresilience_website__new_logo.png
0
0
Tricia Foster
https://embraceresilience.com/wp-content/uploads/2021/07/embraceresilience_website__new_logo.png
Tricia Foster
2019-09-06 14:40:14
2019-09-11 14:24:22
The Menopause and Mental Health
https://embraceresilience.com/wp-content/uploads/2021/07/embraceresilience_website__new_logo.png
0
0
Tricia Foster
https://embraceresilience.com/wp-content/uploads/2021/07/embraceresilience_website__new_logo.png
Tricia Foster
2019-04-01 12:21:31
2019-04-02 10:42:03
The Wellbeing Ecosystem for Universities
If you're a primary school head, working in Leicestershire or Rutland and if you have an interested in exploring the emotional process of transition between primary and secondary education,  the Embrace team would love to hear from you.
We're in the process of creating brand new e-learning resources designed to build personal resilience and develop coping skills in young people at school and at home.
The goal is to prepare kids for this famously tricky journey of separation and independence, encourage them to adopt a positive outlook and stay in great emotional shape through the trials and tribulations of the year seven experience.
This is an exciting opportunity to form an ongoing partnership with a group of creative professionals and see your ideas and experience brought to life in our really useful e-learning modules.
For more information, call or email Tricia.foster@embrace-learning.co.uk /0161 928 9987
https://embraceresilience.com/wp-content/uploads/2021/07/embraceresilience_website__new_logo.png
0
0
Tricia Foster
https://embraceresilience.com/wp-content/uploads/2021/07/embraceresilience_website__new_logo.png
Tricia Foster
2017-11-22 16:05:06
2019-04-02 10:01:26
Calling Headteachers in Leicestershire & Rutland
https://embraceresilience.com/wp-content/uploads/2021/07/embraceresilience_website__new_logo.png
0
0
Tricia Foster
https://embraceresilience.com/wp-content/uploads/2021/07/embraceresilience_website__new_logo.png
Tricia Foster
2017-08-18 12:57:59
2019-04-02 10:43:33
The Embrace ABCD (and E) of Resilient Spending

What is Debt?
Technically speaking, debt is any amount of money owed to another person or organisation.
Realistically, debt is money spent but not yet earned.
Practically, we think of debt as being unable to repay bills or borrowed money. Â 
Research carried out  in the UK found that more than 15% of us regularly miss bill repayments or feel overwhelmed by debts because even our best-laid plans occasionally go awry.
Here are the 5 most common characteristics of personal debt and their effect on resilience and well-being.

1. Debt is so often so Mundane
There's a common misconception that money management issues are karma, the reasonable result of extravagant life style choices. Sadly, the truth is much grittier.
A lost job, relationship breakdown, an illness or anything that affects our ability to maintain consistent income can create debt problems within a matter of weeks and it can happen to anyone.
Judgement, therefore, just isn't helpful.
Helpful is an open mind and a willingness to create a recovery plan.
Go to https://www.moneyadviceservice.org.uk/en for more advice on how to move forward when things are going wrong.
2. Debt is Super Stressful.
About 50% of people with diagnosed mental health issues live in debt but who can say how many became ill because of debt or vice versa?
What we do know is that stress related to debt makes money management even more challenging. Short term fixes often have long term consequences and filling the fridge with a payday loan is a great way to perpetuate the debt, stress cycle.
The ability to recognise the most common signs and symptoms of mental illness in yourself and others can help prevent debt and depression becoming partners for life.
Step Change is a charity who offer support with debt stress, find them here  … https://www.stepchange.org/debt-info/debt-stress-and-mental-health.aspx
3. Debt is Incredibly Isolating.
Despite the overwhelming worry, people find it really hard to talk about debt to family and friends.
Honestly, family and friends often find it hard to talk about debt too.
A great support network can help reduce stress, maintain self-esteem and enable a rapid return to health, well-being and financial equilibrium.
If you're worried about someone close to you, ask how you can help, make no judgement calls and keep it confidential.
http://• Ways to spot a friend in debt http://www.bbc.co.uk/news/business-40340737
4. Debt is Seriously  Exhausting.
Night time worry is notorious for being the most profound and least productive worry pattern of all.
Losing sleep to worry will always have a negative effect on well-being and emotional resilience.
To protect your job, your relationships and your health, it's important to get help with sleep loss as early as possible.
Make one appointment with your GP, and another with a debt counsellor, then have a long talk with your nearest and dearest.
http://www.frugalitymagazine.com/losing-sleep-over-debt-here-are-4-simple-solutions-89252/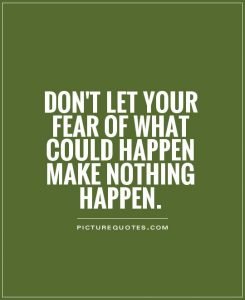 5. Recovering from Debt is Exceptionally Empowering
Getting mad at debt and kicking it out is actively good for your personal resilience.
People who never worry about money often never think about it and that's a risky strategy.
Once you've sorted your bills, negotiated with creditors and made a few basic changes you'll feel stronger and more competent than ever.
For more advice on Resilience and Wellbeing go to  https://embraceresilience.com/embrace-resilience-wellbeing/
https://embraceresilience.com/wp-content/uploads/2021/07/embraceresilience_website__new_logo.png
0
0
Tricia Foster
https://embraceresilience.com/wp-content/uploads/2021/07/embraceresilience_website__new_logo.png
Tricia Foster
2017-08-17 14:26:04
2019-04-02 10:44:47
What IS Debt? 5 Common Characteristics.

The only thing worse than training your staff and having them leave is not training them and having them stay.
Organisations that want to work well, train well.
Here are 6 great reasons to commission our carefully crafted, bespoke learning for your team this year.
1. You get fabulously flexible training that uses your language, your goals and your reality.
Nothing embeds learning faster than familiar accents, images and language.
Bring the team on board and get a great ROI with brilliant e learning which delivers your message to your team, anytime, any place, anywhere you like.
You'll create an asset that can be used repeatedly, across your entire organisation.
Snatch screens to make supporting work books and presentations.
Slip relevant sections into other learning materials.
Flip it onto social media and let it be known that you've generated an organisation specific piece of complete genius.

2. Because you already know that forcing a square thing into a round hole hardly ever works.
Pitch your training sessions at exactly the right level for your learners. Your training should reflect your organisation, not ours.
Use your images, your voices and your mission to build training that makes the most of every training minute.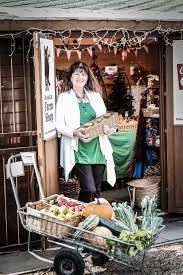 3. Your confidence won't go unnoticed.
Making them part of your training experience says plenty about your commitment your most valued customers, staff and supply chain partners.  Tell them how much you appreciate their support by using real life case studies to show your best practice requirement meeting their needs.
4. Engage and retain your Team
Generate valuable buy in by using recognisable faces, images and commentary. Training investment creates a sense of belonging in teams, making your employees much less likely to leave before you want them to.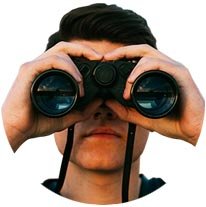 5. Hold the Focus.
Your bespoke e-learning modules will contain only what you want them to – no conflicting advice, no time wasted and no compromise required.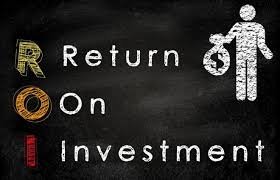 6. Bespoke e-learning will almost certainly improve your Training ROI
If you've never considered bespoke e-learning before you'll probably be surprised at how cost effective it is.
Saving travel time, room hire, tutor costs and expenses is a serious advantage, but the ability to repeat the session whenever and where ever you choose outweighs all other savings.
One beautifully designed module with unlimited delivery potential, tailor made learning outcomes and the capacity to support your employees for years to come could generate income and reduce overheads from day one.
Get more information about bespoke e-learning fromhttps://embraceresilience.com/bespoke-course-development/
https://embraceresilience.com/wp-content/uploads/2021/07/embraceresilience_website__new_logo.png
0
0
Tricia Foster
https://embraceresilience.com/wp-content/uploads/2021/07/embraceresilience_website__new_logo.png
Tricia Foster
2017-08-16 11:34:43
2019-04-02 10:45:43
6 Reasons why Bespoke e-Learning is Perfect for Expert Employers