Resilience for Life Challenge for Breakfast/After School and Holiday Clubs
Become an accredited centre for the 'Resilience for Life Challenge' and offer your parents a unique programme they will thank you for.
Support the transition from primary to secondary school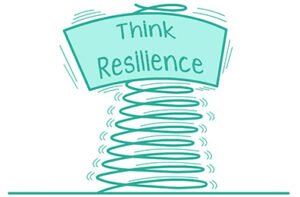 Sign up for the Resilience for Life Challenge to provide engaging resources to help children to become more resilient and prepare them and their families for the transition to secondary school.
The Resilience for Life Challenge
Children aged 7 – 12 years take a 5 week programme to improve their personal resilience and prepare for secondary school and beyond.
This unique programme will:
Address the anxieties and challenges facing children moving up to secondary school
Ensure all children are aware of how to keep safe online
Engage children in developing their own life-long personal resilience
Deliver fun challenges along the way
Engage parents in promoting resilience and wellbeing for the whole family
Reward children for demonstrating resilience and completing the programme.
Children gain a clear understanding of what it means to be resilient.
All participants will complete a series of challenges including:
Classroom and home-based activities and games designed to promote resilience
Online learning modules on developing personal resilience and online safety
Keeping a Resilience Journal.
Children receive certificates of achievement as they complete key milestones along the way.
What's in it for participating clubs?
Embrace Resilience work with breakfast/after school and holiday clubs across the borough.
We provide the complete package. Everything you need to deliver the programme to the families you serve.
A unique offering to families
Clubs will offer a unique programme of learning for parents who want their children to become healthier, stronger and happier.
Provide added value and generate revenue
Every parents want their child to develop the life skills to become confident and resilient. You can facilitate this by becoming a licenced centre to run the programme. You decide what to charge parents for delivering the programme which is designed to run for one school term.
Here's How It Works

All centres / clubs register interest in applying to deliver the Challenge programme. Centres provide supervision, monitoring and issue certificates as targets are achieved by the child.
All resources are provided by embraceresilience.com. Some resources will need to be downloaded and printed by the centre.
Clubs charge parents a fixed fee for the 5 week programme.
Participating clubs are presented with an attractive wall plaque with their logo, demonstrating their commitment to promoting the Resilience for Life Challenge.
Each pupil will receive Bronze, Silver and Gold Certificates associated with the programme.
Take part in the Resilience for Life Challenge. 
Already logged in? Click here.