A 'non-woke' tool-kit for children ages 7 – 12 Years
The Resilience and Me tool-kit is an evidence-based resource for children aged 7 -12 to guide them in building a resilient foundation for their future. Using the tools presented here they can practice behaviours that will make them happier, stronger and healthier.
This unique programme will:
Address the anxieties and challenges facing children moving up to secondary school
Ensure all children are aware of how to keep safe online
Engage children in developing their own life-long personal resilience
Deliver fun challenges along the way
Engage parents in promoting resilience and wellbeing for the whole family
Reward children for demonstrating resilience and completing the programme.
Resilience and Me delivers real learning and focuses on positive psychology without promoting any particular ideology.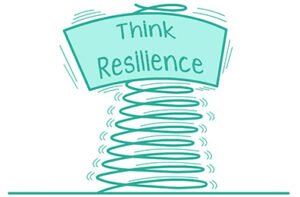 Values which focus on:
Gratitude over Resentment
Individual Responsibility over Group Identity.
Freedom Of Speech and Thought over Repression and Cancelation.
These fundamental values are addressed through age-appropriate language and delivered via engaging and interactive e-learning modules and a daily journal for children and parents/guardians to work through.
Buy the Book on Amazon and get access to the online modules.