We wanted a healthy work culture.
We wanted employee engagement.
We took the Resilience for Life Challenge.
Our employees found that …
They learned how an optimistic outlook can impact mental health.
They improved their capacity to manage uncertainty.
They learned how to fail, bounce back and do better next time.
They don't blame.
They meet with adversity head on.
They adapt and understand the meaning of response-ability.
They understand the interplay between mind and body and wellbeing.
We encouraged our workforce to become healthier, stronger, happier and more resilient. Using this system we even provided learning opportunities for their children and families.
Give your mental health and wellbeing strategy the ZING! factor it needs to get employee engagement.
The Wellbeing Ecosystem promotes employee engagement and helps to develop personal resilience and robust mental health.

The Wellbeing Ecosystem gives you the tools to:
Let your staff know their wellbeing is your concern
Offer learning opportunities to the children and families of employees
Provide an alert system for those who need help
Provide guidance on where to get help
Why an Ecosystem?
We call it the Wellbeing Ecosystem because there is an interdependence between the resilience of employers, employees and their families. By providing meaningful learning opportunities we aim to improve the capacity of all parties to become stronger, healthier and better able to adapt to change.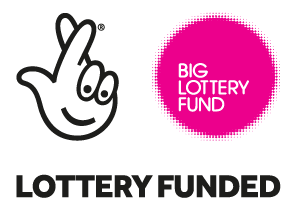 Lottery funded courses for as little as 50p per course!
Big Lottery funding allows us to offer a subscription model for all your e-learning needs at a cost well below commercial rates. Subscribing to the Wellbeing Ecosystem shows you are serious about providing meaningful support to your workforce.
Features of the Wellbeing Ecosystem
The Wellbeing Ecosystem is a user-friendly, intuitive learner management system for learners and administrators. It provides the following:
Comprehensive Learning Management System that provides tracking of learner engagement and management reporting
Up to 50 courses covering:

Resilience and Wellbeing
Special Educational Needs
Compliance Training
Care Courses
Workplace

Click here to see the full course list

Wellbeing Audit Tool to 'take the wellbeing temperature' of your entire workforce
Alert system for staff in need of support
Signposting to sources of further Mental Health support
Wellbeing and Resilience Policy (we provide a generic policy that can be customised)
Complete control over which courses are made available to staff.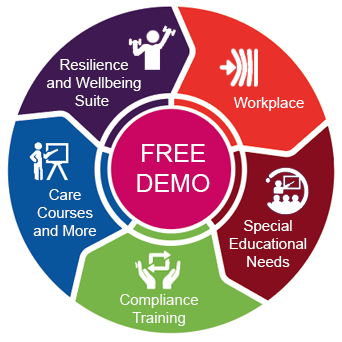 We'll call you back and demonstrate how easy the system is to use and answer all of your questions.
Any questions? Drop us a line here.
Wellbeing Ecosystem Employer Benefits
Let your staff know that their wellbeing is important to you and that you place a high value on promoting mental health and personal resilience. You can support their families too (see below).
By subscribing to the Wellbeing Ecosystem you will:
Reduce your training and e-learning costs
Reduce stress, anxiety, sickness and absence
Improve staff retention
Develop a more resilient workforce
Improve mental health
Support the families of your workforce.
Reward staff who engage in the Resilience for Life Challenge.
Wellbeing Ecosystem Employee Benefits
Access to a wide range of online courses to support Continuing Professional Development (CPD)
Evidence-based courses approved by health professionals to promote personal resilience and wellbeing
Access to a separate learning portal for families and children to take courses on personal resilience
Self-assessment and practical guidance on how to improve personal resilience.
Families
A great way of rewarding loyalty and hard work is to support the loved ones of your workers. By adding the Challenge to your subscription you are offering the opportunity to families of your workforce to take courses that are of interest to them. This is done through a separate portal and in accordance with General Data Protection Regulation, data is held separately and is not accessible by the organisation or their employees.
Our Clients

Trusted by organisations across all sectors

"We rolled out the Resilience and Wellbeing initiative to around 8,000 learners served by the Midlands and East Dental School. The dental profession has massively benefited from the support Embrace Resilience has delivered."
Maria Ross-Russell
Health Education England
We work across all sectors with organisations of all shapes and sizes including Business | NHS | Local Government | Education | Housing | Charities | Community Groups.
Here are just a few of our clients:
Health Education England
West Coast Trains
Sheffield CCG
Bridgewater Community Healthcare
AGE Concern
Essex County Council
Cumbria Youth Alliance
Advantage Healthcare
Aiding Independence
Bridgewater Family Planning Services
Castle Supported Living
Disability Positive
Manufacturing Technologies Association
North East Scotland College
Pathway Healthcare
The Royal Wolverhampton NHS Trust
Yarrow Housing.
Aggregated learner reviews for top resilience and wellbeing courses
How would you rate these courses overall? 79% rated 

Would you recommend to colleagues?
| | |
| --- | --- |
| Yes 89% | |
| Not Sure 9% | |
| No 2% | |
Do you prefer e-learning or face to face for this course?
| | |
| --- | --- |
| E-learning 91% | |
| Face to Face 9% | |
"We've worked with embrace for several years now. Their content is first class. The LMS is reliable and so easy to navigate."
Workforce Development Manager
"The courses are comprehensive and engaging. Would highly recommend."
Care worker
"Customer Service at Embrace is first class. Their response time and support is very impressive."
HR Manager
Subscription Fees
Your subscription covers hosting, the Wellbeing Ecosystem Learning Management System, e-learning courses and ongoing support. Choose from Bronze, Silver or Gold packages (see below for e-learning content of each package).
| | | | |
| --- | --- | --- | --- |
| Employee Band | Monthly – Bronze | Monthly – Silver | Monthly – Gold |
| 1-50 | £50 |  £65 |  £175 |
| 51-99 | £75 |  £95 |  £110 |
| 100-149 | £100 |  £125 |  £145 |
| 150-199 | £125 |  £160 |  £180 |
| 200-299 | £160 |  £190 |  £215 |
| 300-499 | £250 |  £315 |  £360 |
| 500-749 | £300 |  £375 |  £435 |
| 750-999 | £350 |  £437 |  £505 |
| 1000-1999 | £400 | £500 |  £600 |