About the Team
We're a tiny team of specialists, which means while we all get to wear a lot of different hats you'll always hear a friendly voice when you call.
We all have our own area of expertise, but we also place really great customer service at the top of our big list of important things to do – it's a nice place to work.
About our Partners
We work with a long list of associates, in lots of different disciplines including subject matter experts, techies, designers, artists and actors. These are the people who make it possible for us to give our customers exactly what they want – great looking e-learning with really good content that makes our learners want to keep clicking.
About our Product
Holding a positive view of ourselves, our relationships and the work we produce has a huge impact on mental health and our ability to make a consistently great contribution.
Embrace Resilience and Wellbeing titles are packed with information designed to develop resilience by creating a healthier state of mind and body. Giving every member of your team – or family –  all the tools they need to stay well and excel every day.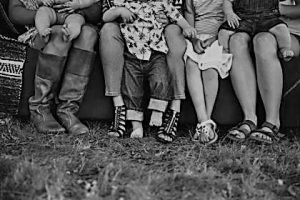 About our Mission
We aim to make workplaces and communities healthier, happier and more productive by giving people, whether in paid work or not, the information they need to take care of their own resilience and well-being. Making everyone feel better equipped to take care of business, at work and at home.
Check out the Wellbeing Ecosystem for more information about how to access Free Learning for your Community Group.
https://embraceresilience.com/wp-content/uploads/2023/06/embrace_resilience_website_logo.png
0
0
Tricia Foster
https://embraceresilience.com/wp-content/uploads/2023/06/embrace_resilience_website_logo.png
Tricia Foster
2017-08-07 14:57:54
2019-04-02 12:35:24
All About Embrace