A guide to optimising efficiency with an older workforce
How to ….
6 simple ways to help your workforce lead a fuller working life.
Reduced migration rates after Brexit and an ageing population means employers will need to find new ways to attract and maintain this extremely valuable resource
The DWP Fuller Working Lives document, 2013 predicts that by 2020, 33% of the working population will be aged 50 or over.
Before you know it,  a full third of your employees could be in the final phase of their career – good news, right?
Older workers are looking, feeling and acting younger than their years. they're also growing in number and their contribution to your company could positively impact your bottom line for years to come.

 1.  Respect years of hard won experience and put what they know to good use.
This commodity takes a lifetime to evolve, you can't buy it but you can borrow it. Like everyone else, mature workers appreciate appreciation so delving into their personal knowledge archive could be a mutually beneficial exercise.
2. Older workers are experts in understanding the type of work that will challenge and reward their skill set.
For this reason, they may be reluctant to venture into areas of work that they've already written off as 'not for them'. The good news is that this group are also much more likely than their younger colleagues to look for non-financial rewards, so get ready to appreciate and apply their stash of life experience and know how. This might well cover several areas of expertise and your new store-man/woman might also be able to fix the roof … if you ask nicely.
3. People sometimes lose confidence when life changes force a new career direction and when that happens …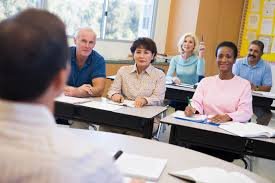 Even one insignificant CV gap can psychologically overshadow 100 amazing transferable skills. Make your training proposition as visible as possible to attract candidates who are keen to learn and hope to spend years becoming more and more valuable to your organisation.
Remember, not all older (or younger) people are equal, look out for those who appreciate your company as much as you appreciate their skills.
4. Create a truly resilient workforce. A team with the ability to see problems coming and learn from unavoidable mistakes without falling apart in the process.
Having seen it all before older workers are world experts in this field.
To make the most of this characteristic, you need to bolster the self-esteem of everyone in the team – but especially those who are returning from a period of unemployment. Make sure they know how much you value them and just as importantly, give them the tools they need to estimate their own worth to the organisation.
You can find much more information about resilience and wellbeing at work by going to www.embraceresilience.com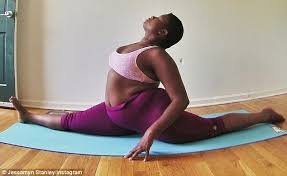 5. Drop the assumption that older people will take more take time off sick than others. 
While it may have a faint ring of truth to it, the most recent data tells a different story.
In 2016 those aged 25 to 34 took an average 1.5% of the working year off sick.
Meanwhile, those aged 50 to 64 averaged 1.8%. You can live with that, right?
6. One thing we know for sure is that health and well-being are very much on the agenda for all workplaces.
And the return on investment is massive. Employers who add well-being learning modules to their training agenda get a lot of kudos from their workforce. It's an easy way to help keep your older – and younger – team members in great shape, feeling appreciated and able to work harder for longer.
For more information about adding on line well-being modules to your training agenda, see  https://embraceresilience.com/the-wellbeing-ecosystem/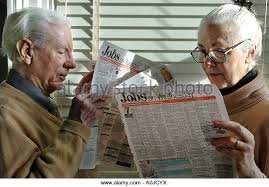 7. Forward thinking employers maintain a happy and emotionally healthy workforce by building a certain amount of flexibility into the working week.
This might mean fewer working hours for some people but for others, it just calls for variety. Older workers typically have a range of skills and work experience to call on, which means you get a highly adaptable employee, with the skill and expertise to carry out more than one role in your business.
Ultimately, the perfect job for many older workers is likely to be a blend of roles which best showcase their range of experience and skill – it may also be the key to streamlining peak period staffing across your business.
Get more information about stress management and other related learning here https://embraceresilience.com/embrace-resilience-wellbeing/
And see the statistics relating to workplace stress at http://www.hse.gov.uk/statistics/causdis/stress/stress.pdf?pdf=stress
https://embraceresilience.com/wp-content/uploads/2023/06/embrace_resilience_website_logo.png
0
0
Tricia Foster
https://embraceresilience.com/wp-content/uploads/2023/06/embrace_resilience_website_logo.png
Tricia Foster
2017-07-24 15:17:24
2019-04-02 13:05:03
A guide to optimising efficiency with an older workforce