Happy, and healthy individuals build happy and healthy communities.
Which is why Embrace created the Well-Being Ecosystem.
It goes without saying that home and community have a profound effect, for better or worse, on the way we perform at work.
Which of us hasn't experienced times when worrying about family has challenged our ability to concentrate on the jobs we get paid to turn up for?
We've been privileged to work with organisations who take pride in their commitment to building healthy workplaces and in having a positive social impact on the communities around them. They know that economic well-being lays a great foundation for personal well-being. They also know how important it is to have a healthy and therefore more engaged workforce.
We know that communities need employment opportunities
and individuals need reliable work.
The Wellbeing Ecosystem is our unique way of supporting our partner's initiatives and saying a big thank you for their contribution to our success story.
Every Family has an impact on the community they live in.
Good mental and physical health can't be taken for granted, and not everyone can be an expert in staying well, which is why we developed our friendly, helpful and entertaining Resilience and Wellbeing learning modules.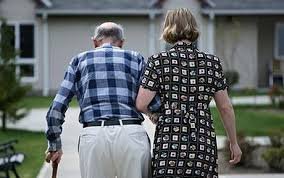 Embrace use the profits generated from subscriptions to our health-related modules to provide free courses to young people, community groups and unpaid carers.
If you're an employer who would like to get involved in the Wellbeing Ecosystem or a Community Group who would like to access free health and well-being learning for your members,  please go to 
https://embraceresilience.com/the-wellbeing-ecosystem/
Alternatively, call 0161 928 9987 and ask for Michael or Tricia
https://embraceresilience.com/wp-content/uploads/2023/06/embrace_resilience_website_logo.png
0
0
Tricia Foster
https://embraceresilience.com/wp-content/uploads/2023/06/embrace_resilience_website_logo.png
Tricia Foster
2017-08-02 12:03:23
2019-04-02 12:48:43
Why the WE?